P-Square - Personally
"Personally" is a Afrobeats music by P-Square, the record was released on 21 Jun, 2013. The content or meaning of the record which contains a total of 2 song(s) is tagged "non-xplicit". Scroll down to find some reviews about "Personally" in the review section (if available). You will also find more songs and albums from P-Square with links. Spotify, Apple Music, YouTube, Amazon, Deezer, Soundcloud, Tidal and YouTube Music links to download, buy and stream this release are also provided.
Personally - Single
Genre: Afrobeats
Released On: 21 Jun, 2013
Explicitness: notExplicit
Tracks Count: 2
℗ 2013 Square Records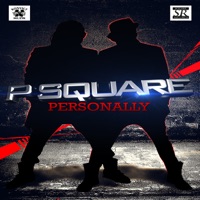 Tracks
| NO | Preview (30 Secs) | Title | Artist | Time |
| --- | --- | --- | --- | --- |
| 1 | | Personally | P-Square | 3:14 |
| 2 | | Personally | P-Square | 3:12 |
Reviews
Personally

By Bombshell_ify

I love this song

Awesome Song👍👍👍👏👏👏❤❤❤

By Donspirado

This song is the BEST of the best. So much love it and can't get tired of it. Just Press REPLAY!💥💙👍👍

Great

By Moon Moon

Great Song and the video is dope!
Load More
Download, Buy & Stream Links
Choose your prefered digital platform below: Spotify and Deezer will direct you to the mobile app if installed but other links will take you to chosen platform with search term "P Square Personally".