Phenom - The Way (feat. Wizkid)
"The Way (feat. Wizkid)" is a Afro-Pop music by Phenom, the record was released on 06 Jan, 2014. The content or meaning of the record which contains a total of 1 song(s) is tagged "explicit". Scroll down to find some reviews about "The Way (feat. Wizkid)" in the review section (if available). You will also find more songs and albums from Phenom with links. Spotify, Apple Music, YouTube, Amazon, Deezer, Soundcloud, Tidal and YouTube Music links to download, buy and stream this release are also provided.
The Way (feat. Wizkid) - Single
Genre: Afro-Pop
Released On: 06 Jan, 2014
Explicitness: explicit
Tracks Count: 1
℗ 2014 Knighthouse Entertainment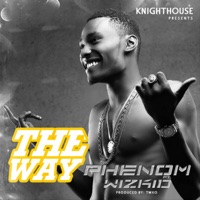 Tracks
| NO | Preview (30 Secs) | Title | Artist | Time |
| --- | --- | --- | --- | --- |
| 1 | | The Way (feat. Wizkid) | Phenom | 3:25 |
Reviews
No Review Found !!
Download, Buy & Stream Links
Choose your prefered digital platform below: Spotify and Deezer will direct you to the mobile app if installed but other links will take you to chosen platform with search term "Phenom The Way Wizkid ".